+Dear Saint David Parishioners,
In last week's Gospel, we had the parable of the lost sheep, the lost coin, the lost son, and this week – the parable of the dishonest steward. What message is Jesus trying to tell us? Perhaps we can reflect on all the times we have been lost in life, and, when we turned back to our merciful God through the Sacrament of Reconciliation and were found and brought back into the circle of His love. We never have to worry about losing our way because our merciful and loving God is always on the lookout for us, inviting us back. He knows we are not perfect, but He loves us anyway, just as a loving parent does.
In today's Gospel, is Jesus really praising the dishonesty of the steward? Probably not, but He is teaching us a lesson on ordering our lives properly. If we have material possessions, power, addictions, or other selfish tendencies as our top priorities in life, it will undoubtedly result in trouble. When we allow anything to shift out of balance or priorities become out of sync, we will most likely lose our inner peace. The dishonest steward was crafty, but at what cost? When we order our lives by putting God first, our love for family and others second, and tending to our personal needs third, we will experience the peace, love, and joy of Jesus.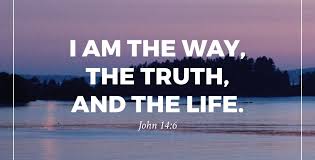 Striving for a well-ordered, balanced life is not easy; it is a lifetime journey. There will be bumps, twists, and sufferings throughout our lives, but we must trust that Jesus is with us every step of the way. Jesus reminds us, "I am the Way, the Truth, and the Life." He has given us the path; let us surrender ourselves to His care and allow Him to lead us and our loved ones to a meaningful and peaceful life.
In Mary's Immaculate Heart, I am,
Sister Mary