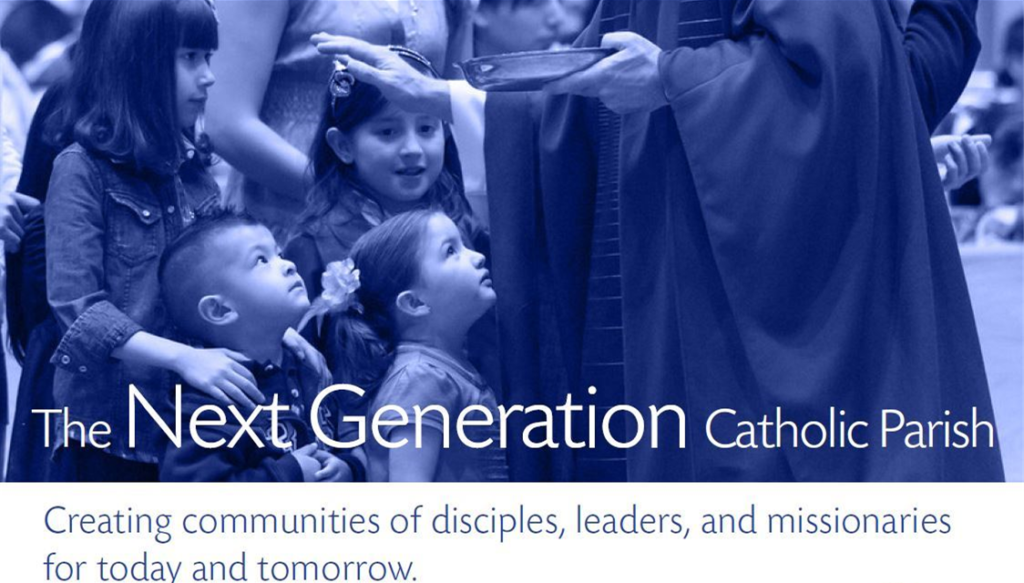 St. David Parish was selected as one of 13 parishes in the Archdiocese of Philadelphia to take part in the Next Generation Parish Experience. There are over 200 parishes in the Archdiocese! This is an amazing testament to the confidence of our Church leadership in St. David as a parish of current strength and also future potential. While we will have the great benefit of having expert guidance lead our parish through this multi-year process, there will be no monetary cost to our parish. What will be required is the commitment of many of you, as our parishioners, to get involved and support the collective vision we create for our future St. David Parish.
What is the Next Generation Parish Experience?
The Next Generation Parish Experience is a four-year program designed by Catholic Leadership Institute to support the Church's journey into tomorrow by creating Next Generation Parishes.
What does a Next Generation Parish look like?
A Next Generation Parish has the ability to grow, thrive, and bring people closer to Jesus. Mass attendance and collections will increase. More people will have a personal encounter with Jesus and grow in their faith. Parishes will be focused on evangelization and discipleship. Parents will have the support they need to pass the faith on to children and grandchildren. Parishes will again be vibrant communities who gather on Sunday and then transform the world in His name the rest of the week.
The Plan
Catholic Leadership Institute has identified Four Key Factors of a Next Generation Parish:
1. Fostering spiritual maturity and a plan for discipleship of its members
2. Sharing leadership and maintaining a commitment to a healthy organization
3. Offering a vibrant Sunday experience with excellent hymns, homilies, and hospitality
4. Embracing a missionary impulse to go out and bring others to know Jesus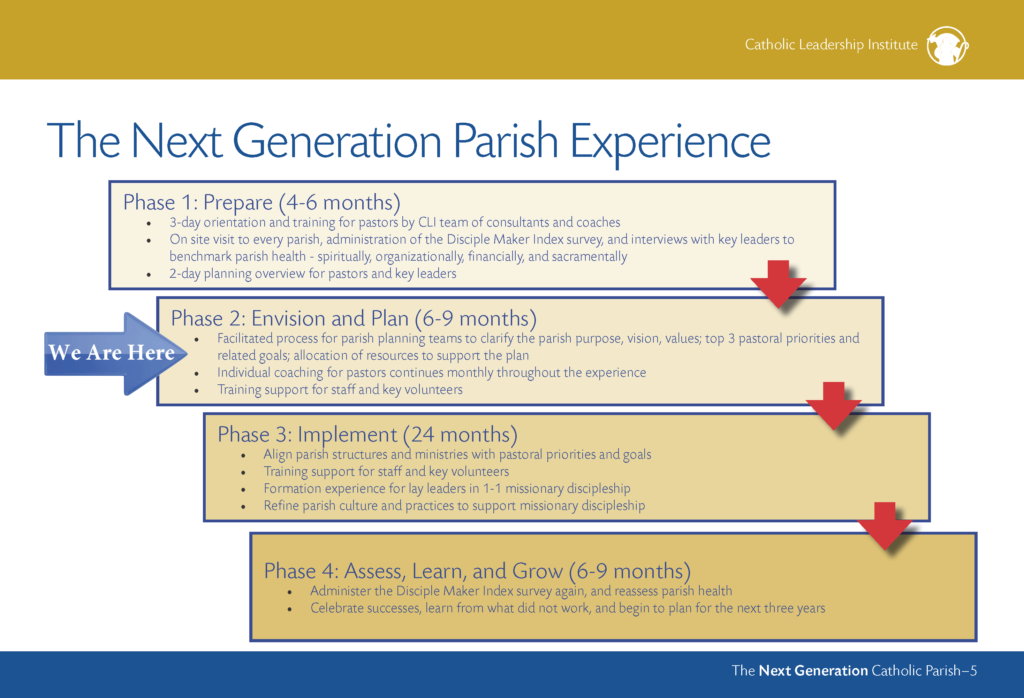 For more information about the Catholic Leadership Institute and the Next Generation Parish Experience, visit the Catholic Leadership Institute website.
To learn more about your parishioner representatives who are working on the Envisioning Phase, click here.