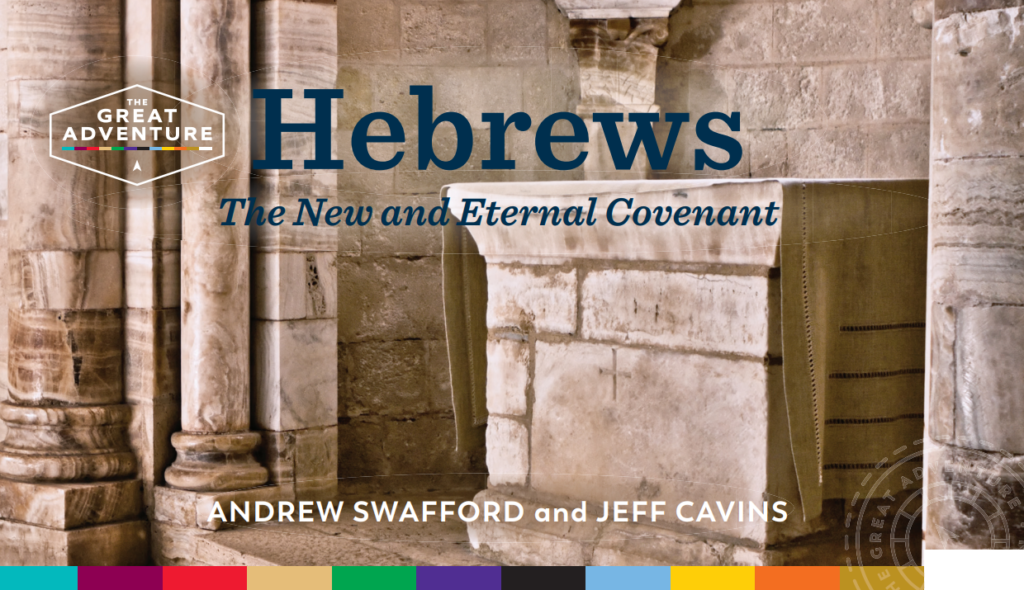 Hebrews: The New and Eternal Covenant
Do We Realize How Richley We've Been Blessed?
Embark on a guided tour of the "Holy of Holies" of biblical theology. The book of Hebrews is steeped in rich truths that are foundational to our Catholic Faith. Presented by Andrew Swafford and Jeff Cavins, this Ascension Press Bible Study Program draws out the riches of this sublime book in a way that makes them easier to understand. It draws connections between the Old and New Testaments, the Liturgy, the Eucharist, the priesthood, and so much more.
This 8 session Bible Study Program begins on Tuesday, February 7 at 6:45 PM in the Rectory. If interested, please contact Sr. Kathleen.
Sr. Kathleen Fitzpatrick, IHM
215-659-4059 (Office) | 484-506-1687 (Cell)
Email: Skfitzpatrick6@gmail.com