Why do we call God "Father"?  We hear throughout the scriptures that the most suitable expression possible for God is calling him our Father. This personal and endearing term for Him is intimate because our Father wants us to come to know Him and love Him, to experience the Father's love for ourselves. Do we have this relationship with God yet? Do we see him as a loving Father?
Our world right now is very sad because we live in a culture that has tremendous poverty of fatherhood. Far too many people had horrible experiences of fatherhood and yet we are asked to address God as Father. My four brothers and I have been very fortunate to have a good and loving Father. I am so thankful for this. This good experience has helped me in my ongoing relationship in seeing God not as a distant figure, but as my Father who loves me more than I can ever imagine. It has helped me to trust in the one who can see tomorrow although we cannot.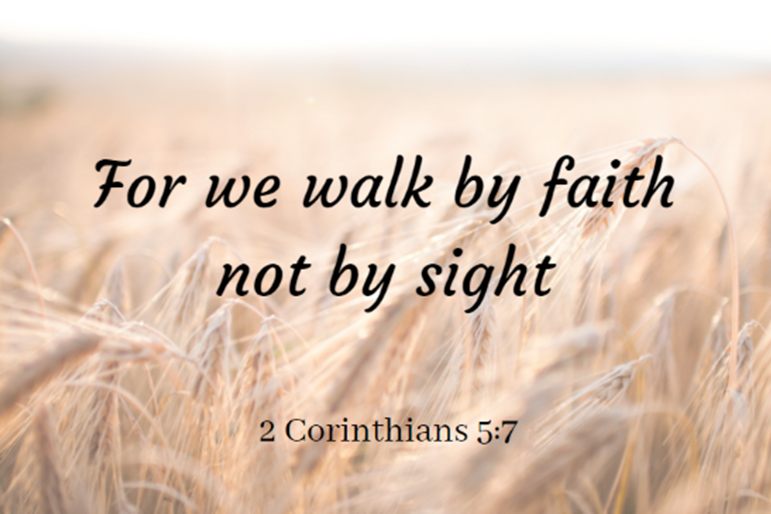 To live this way is difficult. St. Paul in the second reading says, "we are always courageous, although we know that while we are at home in the body we are away from the Lord, for we walk by faith, not by sight." It is only when we surrender ourselves to our Father that we learn of His great love for us. He loves us more than we love ourselves, but to surrender to this love can scare us because it means giving up control. It means that He may ask something of us that may hurt at times.
When I think about this, I think of an old story told about a five-year-old boy who does not like to get shots. He hates to get them, but he has to get one because he is very sick, so his father takes him in to the doctor. The boy is crying, saying, "Dad, please don't let him hurt me. Don't let him give me a shot! Come on, Dad, you know that I trust you and love you, don't let that doctor hurt me." The doctor says to the father, "I am sorry, he is very sick and needs a shot." The father holds the boy while the doctor gives him a shot. Afterwards, the boy looks at his dad and says angrily, "I trusted you, I loved you, and you let that doctor hurt me by giving me that shot. How can you say you are my loving dad if you let that doctor hurt me?"
Often our God is the Father who holds us while we are getting our shots in life and we don't like it when it happens. We don't like the pain, we don't like the struggle, we don't like all that it entails, but the Father knows that His plan is to always give us life, always to bring us to good. There is no other way to do that except through the cross. We work with Him so that He can show us that the Cross is about us seeing the depths a father's love will go, so that we drop the things that harm us in life. Next week is Father's Day. Let us pray and reflect on fatherhood. Let us pray that we can open ourselves up to see God as who He is…our Father who loves all His beloved children.