God With Us: A Mystery of Love
             As the birth of our Savior draws near, the liturgy of this Fourth Sunday of Advent is characterized by the theme of closeness…God's closeness to humanity. In our Gospel, Matthew highlights the two people who were intimately involved in this Mystery of Love: The Virgin Mary and her husband Joseph. They are the two culminating persons of the Season of Advent, exemplary models to us of drawing near to God.
The glory of Mary is brought to light by the prophet Isaiah, who is quoted by Matthew in the Gospel: "Behold the virgin shall conceive and bear a son, and they shall name him Emmanuel, which means "God is with us." Jesus, the Son of God comes into Mary's womb in order to become man and she lovingly welcomes Him. Thus, God draws near to humankind, taking on flesh through a woman. He also draws near to us through His grace, in order to enter our lives and offer us the gift of His Son. Do we welcome Jesus and let Him draw near, or do we reject Him and push Him away? As Mary offered herself to the Lord, and joyfully welcomed Him to dwell within her, so we too, by seeking to follow Him each day in love, can open our hearts to our Infant King so He can draw close to us.
This Sunday's Gospel passage reveals to us the greatness of St. Joseph's heart and soul. When he realized that Mary was pregnant, he seeks to do the will of God and is ready for the most radical renunciation. Rather than defending himself and asserting his rights, Joseph chooses what for him is an enormous sacrifice, as he loves Mary very much. "Joseph, being a just man and unwilling to put her to shame, resolved to send her away quietly" Mt. 1:19. This was a great trial that Joseph had to endure in the days preceding Jesus' birth. It was a trial similar to the sacrifice of Abraham, when God asked him for his son Isaac: to give up what was most precious, the person most beloved. As in the case of Abraham, the Lord intervenes: He found the faith He was looking for and He opens up a different path, a path of love and happiness. "Joseph, He says, "do not fear to take Mary as your wife, for that which is conceived in her is of the Holy Spirit" Mt. 1:20.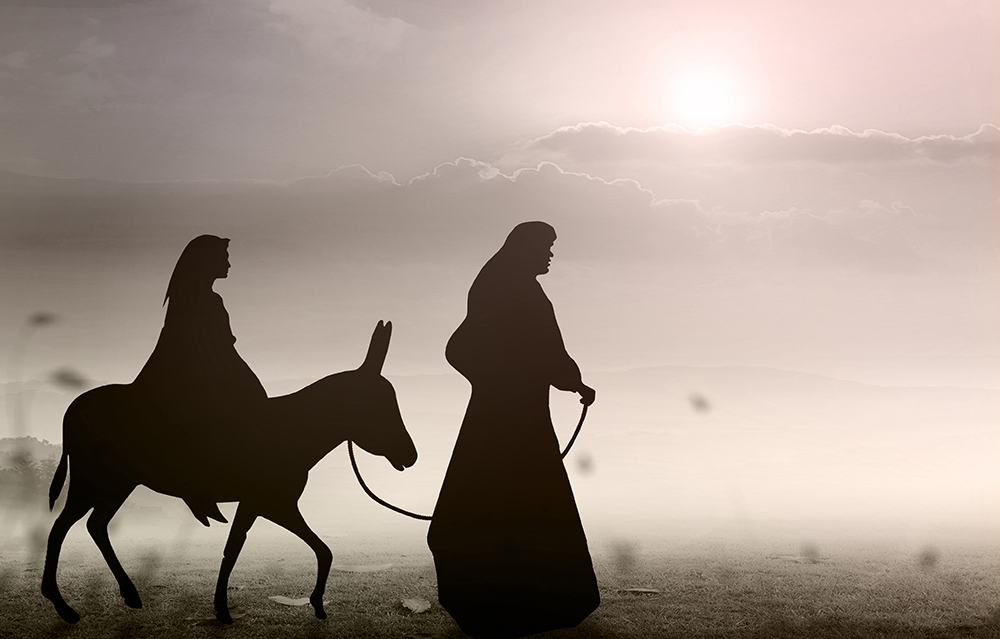 As we prepare to celebrate the coming Birth of Jesus, let us open wide our hearts and joyfully welcome our King and Savior, as He draws near to dwell within us. In welcoming Jesus, we commit ourselves to strive to resemble Mary and Joseph, who were the first to be captivated by this Mystery of Love, through faith in the power of the Holy Spirit and a strong desire to do God's will. Come Lord Jesus; come and dwell in our hearts!
Christmas Peace and Joy!
Sr. Kathleen Fitzpatrick, IHM