What do you do during advent?  Here we are, the first week of Advent. This season always has a way of creeping up on me and maybe you as well.  Each year I always feel rushed to get ready for Christmas, and if you are like me, we may already feel behind as we hurry to decorate the house, both inside and out.  We might put up an Advent wreath in the hopes that we light it every day.  We may try to fit in a year's worth of shopping in just a few weeks.  With all of these activities, the questions that remain on my mind are: what do we do during advent and why we do it?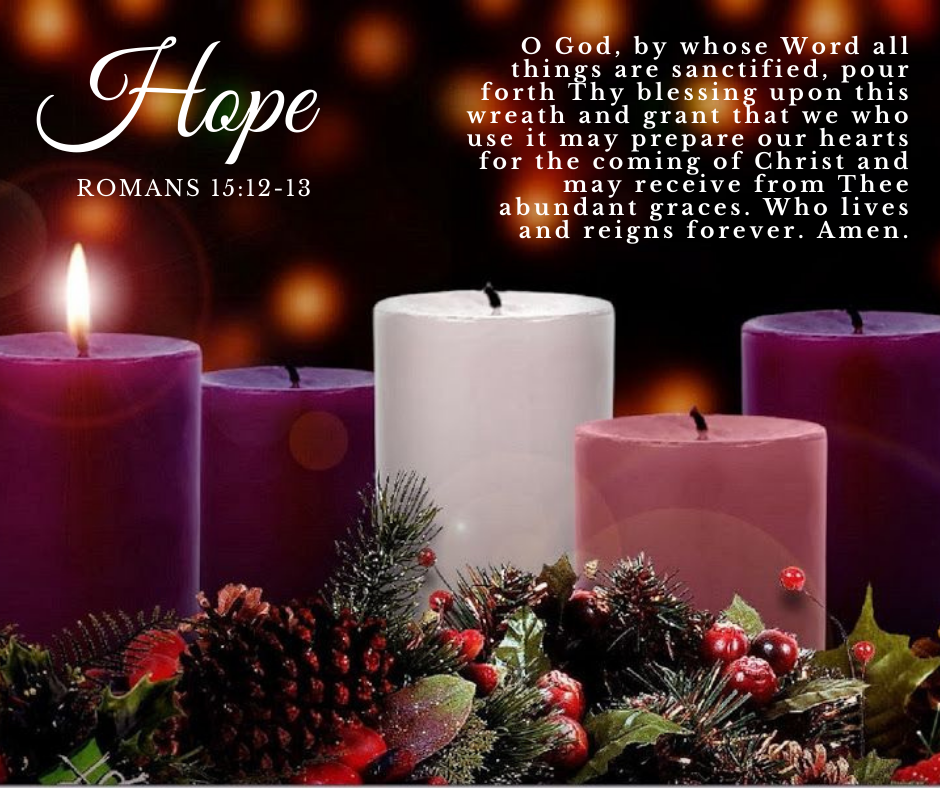 Advent is the beginning of the Church Year. The new year in the Church does not begin on January 1st, but is today, the first Sunday of Advent.  I love new year's because it is a chance to hit the reset button and begin all over again. Many of us may be happy to be done with this year and can't wait until things get back to normal. Before it does, here is a suggestion for those who feel off in life and who know that we have to put new habits in place.  Let us allow Jesus into those dark corners of our lives, let him bring his light to the things we never thought could be healed and restored. 

Jesus has so many gifts in store for us, but unfortunately it is possible to ignore him and not see what he wants to offer us.  We see this denial of Jesus lived out in so many people in the gospels.  We see it in King Herod, the Pharisees, the Sadducees and the people in Jesus's hometown.  These are just a few people who were religious and did the religious acts, but did not want Him into their lives for many different reasons.

Do we want him in our lives? As we prepare for Christmas, here are some reflection questions to get us started:  Where have we allowed Jesus in our lives this past year?  Where have we denied him?  What is Jesus offering us during times of suffering? Do we see these challenges as gifts?  How are we allowing Him to prepare our hearts and minds to light our lives?

This Advent at Saint David Parish, Deacon Chris Mars and I will lead night prayer, benediction and give a little reflection each Monday at 7:00 PM.  We will have a Day of Recollection Sunday December 13 after the 11:00 AM mass. Details of this day can be found in the bulletin.  These are great opportunities to quietly reflect on the blessings, disappointments, and gifts Jesus has given us and wants to give us in front of the Blessed Sacrament. My Hope for this Advent for all of us is that we take advantage of these moments of reflection.  We allow Jesus to dig a little bit deeper into our lives more than ever before as we commit ourselves more to Him.  Advent is a great time for new beginnings, so please don't wait to be healed and restored!

God Bless,
Fr. Windle