Be Prepared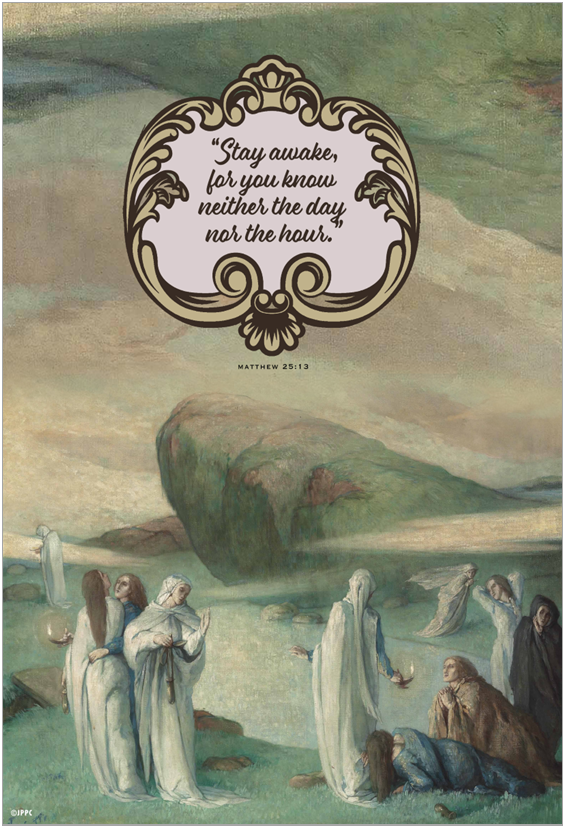 When my family was younger and all my children lived at home, my wife would make a list of chores for them to do when they would get home from school. They were to have these chores done by the time my wife would get home from work. The first thing my children would ask, after of course complaining, is what time she would be home. Her answer every time would be, "I don't know." Now sometimes this may be true, because she may have some errands to run after work but what she is actually saying to them is, "Don't procrastinate and get the jobs done." This is an easy trap to fall into. We always think we have more time.
The virgins from the Gospel today thought the same thing. They thought they had enough oil and thought they had plenty of time. They were wrong. The early Christians believed that Christ was returning soon. When that didn't happen they started to let down their guard. They started to believe they had time to prepare for Christ. This is who this Gospel is addressing. We are called to be diligent and prepared for Christ.
There could also be a second theme for this Gospel. Could Christ have been talking about preparing for our own deaths? None of us know the time of our own death. The only time we have to prepare for heaven is when we are alive. It makes sense to get our spiritual house in order. To make sure we are filled with the spiritual oil that makes us the light for Christ to see us. How do we do this? We start to imitate the virgins who were prepared. Maybe we can liken them to the Saints. People whose lives were dedicated to preparing for Christ. I know we cannot claim to be saints, but we can imitate what they did. We can prepare by using the Sacrament of Reconciliation. By receiving the Eucharist. By meeting God in prayer.
Advent is just around the corner. A time when we are preparing to welcome Christ in the world. Let us use this holy time to refill our lamps and become the light we are called to be. To be prepared.
May Jesus live in our hearts forever.
Deacon Chris