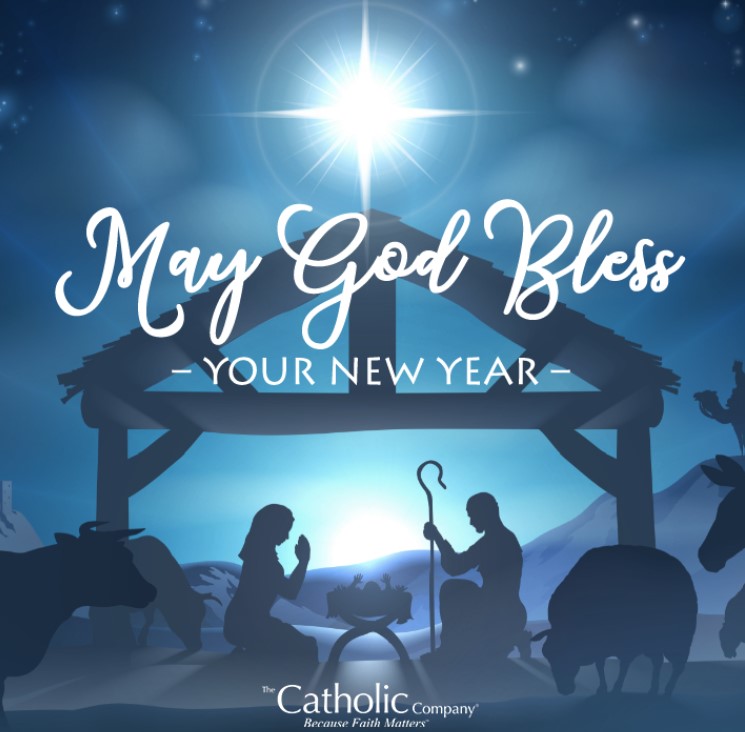 Happy New Year! May the year 2023 be one which draws you closer to God and to your loved ones.
I once had a person ask me a funny question, funny in the sense of unique. She asked me what mark of punctuation did I see myself as being. That question set me back a bit. What was she getting at? Was it a trick question? She asked, "Was I emphatic as an exclamation point (!)? Was I one-and-done as a period (.)? Was I inquisitive as a question mark (?)? Was I a coma (,) stringing things together?" I must admit that the question got me thinking.
After I wrestled with this question for a while, I finally concluded that I was an ellipsis
(. . . ), the punctuation mark that indicates that something was omitted or perhaps more in my case and I hope yours, something that was on-going or unfinished. Once I became comfortable with this idea, I began to see how true that mark was in my life.
Like all of you, I am on the way. I am changing. I am not finished. And all of this can be attributed to God's presence in my life. God is not finished with me or with you. God has an interest in who we are, and what we are becoming.
The beginning of a new year is the perfect opportunity to look within ourselves to see what is unfinished. What still has need of God in your life. So now I ask you the same question, What mark of punctuation best describes you? Answering the question may get you off to a good start in this new year of God's grace and favor.
God Bless you!
Father Kennedy