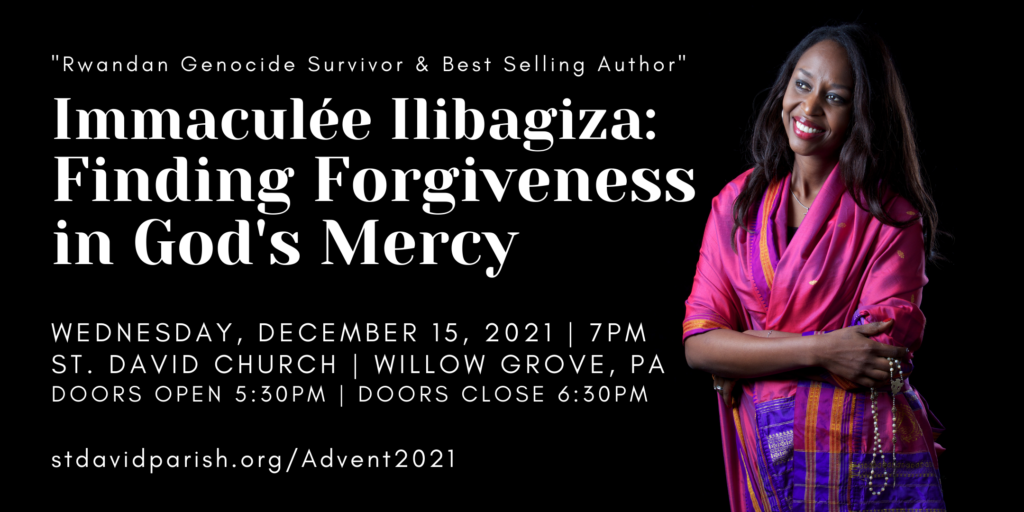 Immaculée Ilibagiza:
Finding Forgiveness in God's Mercy
Wednesday, December 15, 2021 | 7 PM
St. David Church | Willow Grove, PA
This Advent season St. David Parish welcomes Immaculée Ilibagiza, a Rwandan genocide survivor, to share her miraculous story on finding forgiveness through God's mercy.
Join us for a powerful presentation on forgiveness. We will open our doors at 5:30 PM for people to begin taking their seats. Doors will close at 6:30 PM to minimize distractions during Ms. Ilibagiza's presentation. After the presentation, all are welcome to join us in the church hall for light refreshments and a book signing by Ms. Ilibagiza.