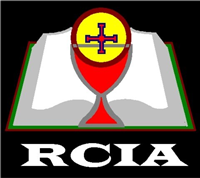 Rite of Christian Initiation of Adults
Contact: Sr. Kathleen Fitzpatrick
Religious Education Office: 215-659-4059
Email: skfitzpatrick6@gmail.com
Are you a non-Catholic who is interested in learning more about the Catholic Church? Are you a baptized adult Catholic who has never celebrated First Communion or Confirmation? We invite you to join us for the RCIA, or Rite of Christian Initiation of Adults, which is ongoing throughout the year.
RCIA is a spiritual process for anyone who is inquiring about the Catholic Faith, and also for Catholics who are already baptized, but who, for some reason, were never instructed in the faith or celebrated the Sacraments of Confirmation and/or Holy Eucharist.
Also, an invitation is extended to anyone who is interested in being a catechist or a Parish Support Person to those being instructed.
Contact Sr. Kathleen Fitzpatrick at the phone number above for information regarding the RCIA process, send an email to skfitzpatrick6@gmail.com, or call the rectory at 215-657-0252. 

Inquirer's Interview/Information Form – If you are interested in inquiring about the Catholic faith, please print this form, fill it out and drop it off at the rectory in care of Sister Mary St. Mark. Sister will contact you about your inquiry.
Becoming Catholic? Start here at BeginningCatholic.com, The Beginners Guide to a Life of Faith.
Learn about Postures and Gestures.