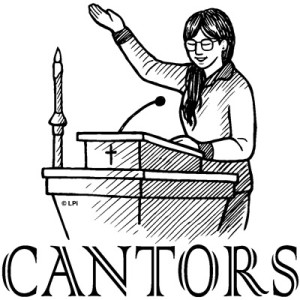 Cantors assist with the leading of the sung prayer at Mass.
If you are interested in participating in the liturgical ministry of Cantoring, please contact the Rectory. You would need to meet the following qualifications:
Have a good voice that sounds invitational to lead the Assembly in singing;
Dress appropriately for Mass;
Have eye contact with the Assembly;
Be prepared for the liturgy;
Arrive at least 15-20 minutes before Mass.